Site Info
The William Fichtner fanlisting is run by Cassie and is part of the Hope Runs Deep Fanlisting Collective.
Character Actor was opened 14 January 2004 and is the only TFL approved fanlisting for actor William Fichtner.
Layout Info
Layout 3 features an image of William as Alexander Mahone from the TV Series Prison Break and an image from a professional photoshoot. This layout was designed and coded by my 2011 Secret Santa Raina.
Layout 2 featured promotional images of William from Invasion.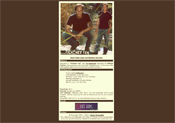 Layout 1 featured images of William as Dr Bruce Kellerman in the now cancelled TV Show MD's.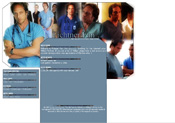 Credits